Special thanks to these members, who recruited new members to ANNA! *These members recruited 3 new members and received a free membership of their own!
Russlyn Adams
Belinda Albaugh
Amelia Allsteadt
Celia Andal
Andrea Anderson
Lisa Anderson
R. Gwen Ashley
Lauren Atkinson*
Neil Bagamasbad
Patricia Baker
Lisa Balk
Lynda Ball*
Kathy Ballard
Kathleen Bartman
Janice Beatty
Nancy Bell
Leonarda Bennett
Andrea Bernard
Marne Bickel
Susan Biggs
Tereshkova Biteng-Fuerte
SaraLynn Blessing
Mary Bogues
Sondra Brasfield
Helen Brickel
Doris Briggs
Gail Brown
Donna Buckley
Brenda Burns
Ofelia Bustos
Kristie Caparida
Trish Carter*
Debra Castner
Laura Cato
Carrie Chamblin
Lynn Chandler
Muriel Clarke
Diane Cole
Kelly Coloso
Deb Cook
Karen Corrigan
Katherine Cure
Marlene Currier
Melissa Davis
Edwin Del Rosario
Peggy DeLaet
Debra Delisle
Joyce Dennis
Gail Dewald
Dellia Dion
Rhonda Duggan
Kelly Dyar
Andrea Easom
Nancy Edge
S. Renee Elwell
Ana Endaya
Robert Escalada
Ellen Esser
Cynthia Faught
Sarah Felton
Annette Ferrara
Wendy Finlay-Maxwell
Sharron Fitton
Jacqueline Fitzpatrick
Palactine Fleming
Victoria Foshag
Rosemary Fox
Scott Fraedrick
Cathy Gage-Ivers
Emma Garcia
Mary Ann Garcia
Anne Gates
Bette Gilmartin
Elaine Mary Joyce Go*
Tracey Gohmann
Laura Gokey
Audrey Goyette
Robin Graham
Judith Greene
Tracy Greenwell
Beverly Grier-Smith
Cheryl Groenhoff
Janet Guarnes
Susan Hale
Candice Halinski
Barbara Hall
Tammy Hamper
Marie Harper
Inez Harrington
Courtney Harris
Christine Hartman*
Sharon Headrick
Deborah Heinrich
Alice Hellebrand
Lady Ann Hernandez
Karen Hildebrand
Sharon Hoffman
Andrea Hoffmann
Ernesto Holguin
Kerri Holloway
Mary Houglum
Stephanie Hull
Bernard Hunter
Josephine Ibarrola
Donna Irish
Joyce Ivie
Daisy Jackson
Susan Jackson
Loretta Jackson Brown
Amor Javier
Enice Joanis
Mary Johnson
Teresa Johnson
Erin Jones
Susan Jones
Lila Jorgensen
Carole Kennedy
Cherie King-Stokely*
Lisa Kluver
Christie Krapp
Barbara Kurnick
Daphne Lai
Pamela Laino
Kay Lair
Kim Lambertson
Christian Lanser
Kristin Larson
Jennifer Lasko
Milagros Ledesma
Brenda Lee*
Tammi Lee
Valerie Lee
Deborah Leggett
Susan Leon
Sherry Levy
Kim Lingerfelt
Rebecca Lippner
Maria Locklear
Gregory Lopez
Alice Luehr
Michael Luna
Eileen Lynch
Maryam Lyon
Terri Mabry
Joyce Macklin
Judy Mallon*
Janet Mann
Germelita Manzanaris
Glenda Martin
Kristin Martin
Maria Martinito
Kathy Matay
Linda Maxwell
Angela McCarvel
Lucy McClean
Laureen McClure
Toni McDermott-Hopper
Donna McDuffie
Kathryn McKeone
Madeline McLoughlin
Carmen Mendez
Rhodora Merene
Marianne Mertz
Andrea Mignott
Mait Molander-Barraza
Amber Monforte
Eileen Moran
Theresa Mottes
Kristin Moya
Elederna Moyers
Linda Mullen
Denise Murcek
Joseph Myers
Kirstie Nelson
Melody Nelson
Marianne Neumann
Linda Newkam
Maryellen Och
Jodi Oglesby
Virginia Okupinski
Neriza Orenza
Donna Painter
Angila Parmley
Yanella Parra
Sadwalak Payakachat
Anna Perry
Ana Perryman
Maria Peryer
Janet Peterie
Jane Petruccelli
Lori Piana
Dawn Piens
Nancy Pierce*
Jamie Pilpil
Debby Pinero
Carmen Pitman
Cheryl Poole
Brandy Powers
Michele Prattini
Michael Prock
Lillian Pryor*
Ruth Pudlowski
Kathleen Putnam
Debra Rahman
Gary Reschak
Cindy Richards*
Paula Richards
Donna Richardson
Mary Riffe
Ann Robar
Linda Roberto
Michele Root
Jill Royer
Nancy Ruth
Patricia Ryan
Glenda Salmon
Elizabeth Samoylenko
Brenda Sanders
Maria Cristina Santiago
Maria Sarangay
Kathy Satter
Sheryl Satterthwaite
Teresita Sayers
Elna Schimmeyer
Vicky Schinker
Dorothy Scime
Gemma Seidl*
Jamie Seymour*
Shari Sharp
Linda Shenton
Diane Shoemaker
Denise Simon
Mary Sinnen
Walid Sleiman
Cynthia Smith
Jewell Smith
Kim Smith
Donna Smith
Beverly Sneed
Saozinha Soares-Phillips
Julia Solomon
Marianne Sorrell
Jeanne Spagnoli
Joan Speranza-Reid
Lyann Stackley
Kathryn Stanfield
Gail Starnes
Stephanie Stiefer
Pauline Stockman*
Lynnette Stover
Kelly Strickland
Audrianne Stromski
Rizalina Sun
Patricia Swoger
Linda Takvorian
Chielo Tamayo
Victor Tapia
Janet Taylor
Angela Taylor-Smith
Anne Thomas
Lorrie Thompson
James Thoms*
Christina Tivenan
Deb Todd*
A. Maria Toplosky
Brenda Towner
Sandi Tribble
Jeanene Trochesset
Divina Valdez
Suzann VanBuskirk
Gloria Vicenti
Marlene Villanova
Julie Wainwright
Heather Waugaman
Phoebe Weatherspoon
Boston Weir
Kelli Welk
Debra West
Celeste White
Suzanne White
Minerva Wilkinson
Sandy Wilkinson
Barbara Williams
Christine Williams
Helen Williams
Linda Williams
Marnie Wilson
Tunesha Wilson
Jane Wimmer
Judith Witt
Joan Wokpara*
Kay Woodward
Barbara Woodward-Cwik
Susan Worrell*
Thomas Young
Raymond Yuro
Constantino Zenteno-Campos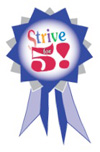 Special thanks to the these members, who recruited 5 or more members, becoming eligible to win a FREE Registration to the 44th National Symposium in Las Vegas, NV.
Gracie Alston
Cheryl Bakker
Debra Buffington
Monet Carnahan
Mei Chang
Beverly Corrado
Paula Cuellar
Naomi DeVega
Elizabeth DiPietro
Brett Heikens
Sharona Johnson
Sara Kennedy
Camille May
Nancy McAfee
Stuart Mott
Mary Perrecone
Carol Pope
Sheila Richmond
Nancy Smith

Free Symposium Registration
Sharona Johnson