Professional News
The Centers for Medicare & Medicaid Services (CMS) has released the Final Rule for the Medicare Program; End-Stage Renal Disease Prospective Payment System, Quality Incentive Program, and Bad Debt Reductions for all Medicare Providers. This final rule updates and makes revisions to the end-stage renal disease (ESRD) prospective payment system (PPS) for calendar year (CY) 2013.
Posted on Saturday, November 3, 2012 - 5:00pm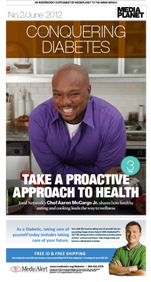 2012-2013 ANNA President Glenda Payne has written an article on the role of the nephrology nurse in helping patients prevent and control diabetes. The article was printed in "Conquering Diabetes," a special June 29 supplement published by Media Planet for the Miami Herald.
Posted on Wednesday, July 18, 2012 - 12:00am
Kidney Care Partners (KCP), a broad-based coalition of patient advocates, dialysis professionals, care providers and manufacturers working together to improve quality of care for individuals with chronic kidney disease and end stage renal disease, praised Rep. John Lewis (D-GA) for his introduction this week of a bill supporting research to improve access to care, expanding education and preventive care and ensuring patient choice for the more than 400,000 Americans with kidney failure.
Posted on Monday, July 2, 2012 - 3:43pm
Pages