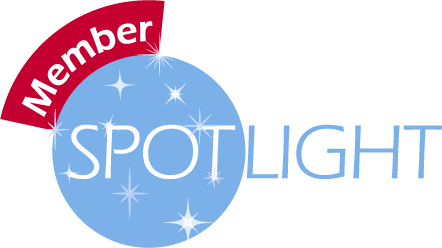 Welcome to ANNA's monthly member spotlight. ANNA is a vibrant organization because of nurses like you! Your diverse experiences and unique perspectives make us a collective whole that is a masterpiece. We are proud of the work each of you do!
If you would like to be featured, participate in our online community, ANNA Connected. Members are featured in the Member Spotlight based on their engagement in ANNA Connected, so start connecting, talking, and getting to know other ANNA members via ANNA Connected.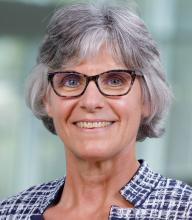 Michelle L. Johnson, PhD, RN 
Nurse Educator
Dialysis Center of Lincoln
Lincoln, NE
#324 Platte River Chapter 
How long have you been a nurse?
I began my nursing career in 1997 after graduating with my nursing diploma. I attended the program as a non-traditional nursing student. The nursing program was associated with a medical center in my hometown. The diploma program closed and was replaced with the option to attain a BSN degree.
How long have you been in nephrology? 
I was a nephrology nurse in a medical center for almost 7 years after a period of caring for cancer patients who elected to receive hospice care. I then moved into nursing education, where I taught in academia for 15 years. I held various positions in academia that included teaching nursing students about caring for CKD patients and kidney failure in both the classroom and clinical settings. As I continued to advance my education, self-management and patient activation of individuals living with CKD became the focus of my research. I recently took a new position as a nurse educator with a dialysis center, coming full circle back into the nephrology space and I am loving it! 
What is unique about nephrology nursing?
Being a nephrology nurse is a fabulous opportunity to care for individuals diagnosed with CKD across all 5 stages. Educating and supporting those with early CKD stage diagnoses is essential to protecting their kidney health and slowing disease progression. This is an important role working with interdisciplinary team members to help patients understand their kidney disease and empowering them to make lifestyle changes to preserve their kidney function. Nephrology nurses also care for patients who are receiving peritoneal dialysis or hemodialysis in the home or center settings. There is also the opportunity to care for individuals who receive kidney transplants. The relationships that are made with the patients are special! 
What do you value the most about your ANNA membership? 
The are many benefits to being an ANNA member! It is hard to choose just one to share. I am active in my state chapter and enjoy spending time with wonderful nephrology nurses within my state. I learn so much from them through their shared stories of caring for patients with CKD and kidney failure over the course of their careers. Some are retired and continue to be actively involved in ANNA and our chapter. There is a lot to be learned from nephrology nurses who are still practicing and those who are retired. 
Do you have a favorite patient story? 
Some of my best patient stories are from working with students in the clinical setting. I learned a lot from listening to my patients and the stories they were willing to share. So many interactions with patients and students became teachable moments in real-time that were shared later with other students during post-conferences. 
What do you enjoy doing when you are not working as a nurse?
I am a birder and enjoy watching the birds and taking pictures of them. I also enjoy traveling with my husband, my adult children, and other family members. We enjoy going to new places within the United States and abroad.
Share an interesting fact about yourself.
I enjoy exercising. I participated in a triathlon many years ago. I have a nephew who is currently training for his first one…perhaps I can be talked into doing another one!
What would you tell a newly practicing nurse about nephrology nursing?  
So much is learned in the nephrology space. The kidneys do so many different functions when they are healthy. There is a lot to learn about the physiology of kidney function and the correlations with other organs systemically. Likewise, there is a lot to learn about the pathophysiology of kidney failure, including the assessments, labs, medications, dietary focus, etc. Kidney failure is a life-altering experience that requires a lot of individual support from family, friends, and members of the interdisciplinary team. It truly is a holistic approach to patient care.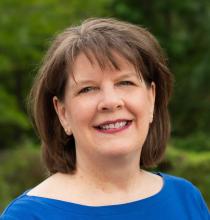 Jamie Mauldin BSN, RN, CNN 
Registered Nurse Value Based Care 
US Renal Care
Childersburg, AL
Hazel Taylor #239 
How long have you been a nurse? 
I have been a nurse since 1985 so 38.5 years. 
How long have you been in nephrology? 
I have been in nephrology since 1994 for a total of 29 years. 
What is unique about nephrology nursing? 
Nephrology is a mixture of primary care and specialty care. The nephrology nurse needs to be able to look at the whole patient and everything that is going on with them while focusing on the renal decline/failure to assist them with their health. The renal nurse is also a nurse educator to the patient and family. When providing CKD education, it is so rewarding to watch the patient's GFR stabilize OR have the patient educated well enough that the fear of dialysis is not as an unknown. 
What do you value the most about your ANNA membership? 
Networking opportunities and friends and colleagues with similar minds. 
Do you have a favorite patient story? 
Over my 39 years of nursing, I have had an endless number of patient stories that I could tell. From delivering babies to helping people at the end of life, and everything in between, choosing just one is not easy; however, one patient story keeps coming to the front of mind. It is about a former dialysis patient and her husband around 1996. We will call them Mrs. C and Mr. C. 
Mrs. C was about 74 years old and had End Stage Renal Disease secondary to diabetes and Hypertension, as well as a significant history of Mental illness with dementia. In the past, electric shock therapy was used for her severe depression. She dialyzed 3-times per week for 3.5 hours on Monday, Wednesday, and Friday. They lived 30 minutes away from the dialysis unit; she never missed dialysis. Because her husband brought her to the unit and sat in the waiting room while she dialyzed, we became familiar with each other. I was the Facility Administrator, and I would make it a point to sit with him and talk about life in general. I encouraged him to run errands or do something relaxing, but he would not leave his bride of over 50 years alone in the building. He was a gentleman and very soft-spoken. 
One day during our conversation he told me about his life insurance policies, that he had a gun and was planning to kill himself when they got back home. He said that Mrs. C was not sleeping at night and that she required total care now and that he was sleep deprived and exhausted. He had not told his daughter how bad things were. I was scared and not sure what to do since we did not have any Policies or Procedures for caregivers. Now, I can handle blood and guts, but this was a different kind of emergency that needed immediate attention. I called his primary physician and notified him about his comments, and with Mr. C's permission, I contacted his daughter. She was a teacher at the school near where they lived, and she came to pick up her parents. I told her what he told me. She had no idea what her dad had been dealing with. 
We need to be aware of what is going on with not only our patients but also their caregivers. Often the caregivers can get lost in the patient's needs, and they have needs of their own. Being a nurse is a calling and not just a job. We need to take time to LISTEN to our patients and their caregivers to get the whole picture. Often, we are faced with uncomfortable situations that we are not familiar with but need to act on immediately. 
What do you enjoy doing when you are not working as a nurse? 
I enjoy crocheting and being with my family. 
Share an interesting fact about yourself. 
I have been married for 29 years. 
What would you tell a newly practicing nurse about nephrology nursing? 
Always strive to improve yourself. Take risks and venture out of your comfort zone.